Please pick your very own square with a heart
below

to donate!

If you're in a hurry, just click the amount below you'd like to donate and we'll find you the best available square.
Campaign Details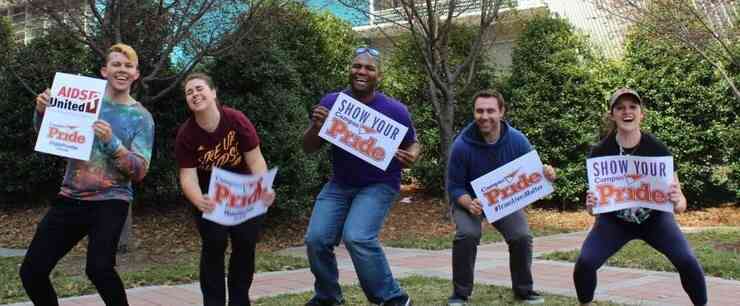 SHOW THE LOVE
February is a month for remembering those we love and it is also a time to show the love to those around us.  Often silenced and forgotten is the simple (yet vitally important) message to LGBTQ youth that "you are worth of dignity, love and respect."  Now you can send that message and donate $10 or more.
WHERE DOES THE MONEY GO?
Campus Pride works to build a community of LOVE and FAMILY in all that we do.  For many, Campus Pride is a connection that will last a lifetime with deep bonds of friendship and mentorship with the youth we serve and who work year-round as our dedicated, fierce advocates.  Monies from this campaign will help fund our LGBTQ and ally youth leadership programs and services to ensure we can continue supporting youth who may not have access or the means to otherwise participate annually.
Thank you for posting your message of support to LGBTQ youth and for making a personal gift for the work of Campus Pride. 
_______________________________
SEND THE MESSAGE TO LGBTQ YOUTH :: YOU ARE WORTHY OF DIGNITY, LOVE & RESPECT  ::: Show your love & write on the wall a personal message to LGBTQ youth.
Campus Pride
About the Organization
PO Box 240473
Charlotte, NORTH CAROLINA 28224
United States
EIN: 141969456
---