Please Help Save Baby Luna's Life!
Love Without Boundaries Foundation
Please pick your very own square with a dollar amount to donate!
Please pick your very own square with a dollar amount to donate!

If you're in a hurry, just click the amount below you'd like to donate and we'll find you the best available square.
Join with us to fill this grid and fund Luna's heart surgery!
Updates
Update

It's night time now in Shanghai, but our hospital manager just sent word that Luna is now stable in the ICU. Her blood oxygen level is at 75%, and she still needs lots of prayers.

We will send more news tomorrow on how she is doing post-op. THANK YOU for making this surgery possible!

Update

I want to thank you so much for helping to fund Luna's surgery yesterday. The outpouring of support for this little girl was incredible to see!

Luna went into surgery early this morning in Shanghai and is now in the ICU following her BT shunt operation. She is on a ventilator currently, and doctors have told us that while her oxygen levels were at first extremely low, they are now near 100%. Because of repeated pneumonia infections, her lungs are the most critical part of her recovery, so she needs every good wish and thought sent her way.

Thank you again for giving her this chance.
Campaign Details
Every year, tens of thousands of babies are abandoned in China due to being born with medical needs. Luna is one of those infants, and she is in a true fight for her life.  Abandoned shortly after birth, most likely due to her complex heart defect, she has struggled in her orphanage with frequent bouts of pneumonia and extremely low blood oxygen levels. Now nine months old, Luna is running out of time for the operation she needs in order to survive. Donations in any amount will help Luna get her second chance at life and then hopefully a chance at adoption. We are so grateful for your help!
Love Without Boundaries holds Charity Navigator's highest 4 star rating and is a Guidestar Gold Rated charity as well.
Learn more about our work with orphaned and impoverished children on our official website or on our Facebook page.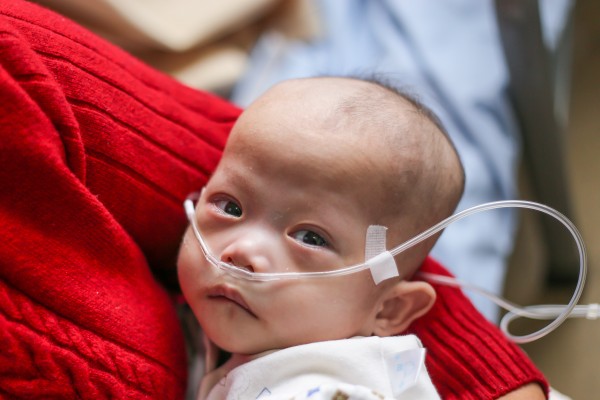 ---