Campaign Details
All of our in-person fundraising, which we heavily rely on, has been canceled. At the same time, our adoption efforts have continued to increase. These are unprecedented times and with Florida tracks closing December 31st, we expect to see many hounds looking for homes immediately after the first of 2021. We need your help!
#GivingTuesday was created to be a day of giving and we're pleading for your help...
While we are so grateful to our community of supporters for helping us survive this long, we are continuing to struggle and unfortunately moving backwards, in terms of our expenses versus our donations. We don't know how much longer we can sustain this trend, but we can't stop finding homes for our precious Greyhounds. Our work is too important, so we need to get through this somehow. The world has stopped, but our work has not.
GivingTuesday falls on December 1st, four days after Black Friday and the day after Cyber Monday. We ask that if at all possible, you try to spend just a tiny bit less on those days, so that you can give a tiny bit to us. If we can get enough people to give us a tiny bit, we can get through the end of the year and maybe beyond. We would even more be grateful, if you could help a little now, in the spirit GivingTuesday. We could really use it...
We also know that a lot of you are struggling too, so if you're not in the position to donate, you can also help by sharing our campaign with others you think might want to help or even better, start your own fundraising campaign by clicking the button above that says "Fundraise for this Campaign." It's so simple.
Somehow we always find a way to make it through for the benefit of those precious souls. Sometimes it almost seems impossible and we look back and wonder how we got by.
This time feels different. This time there's doubt. This time we need some magic. We need your help.
Thank you!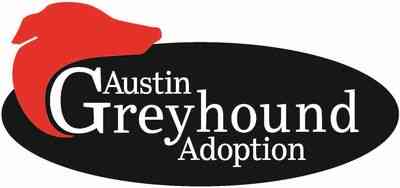 Austin Greyhound Adoption
About the Organization
Our Mission... Austin Greyhound Adoption's (AGA) primary mission is to find responsible & loving homes for purebred greyhounds after life on the racetrack and to acquaint the public with the desirability and availability of greyhounds as pets. AGA is an all-volunteer organization with no paid staff. AGA is organized exclusively for charitable and educational purposes as defined by section 501(c)3 of the Internal Revenue Code.
P.O. Box 336
Cedar Park, TX 78630-0336
UNITED STATES
EIN: 61-1524495
---