Stella - a hound with a team
$5,000
Urgently Needed
$0
Raised
(0%)
The Fundraiser:

Daphneyland
Campaign Details
Covered in filth, parasites, emaciated, mouth ulcers. It's a miracle she is still alive. The plea went out and our amazing team coordinator had a volunteer get her, take her to the closest vet for evaluation and testing. If distemper was present, she would not survive in this condition. Distemper is negative, liver counts are critical. Tick fever & blood work shows just how critical, and she was transferred to a critical care veterinary hospital. The first 72 hours are extra critical. All while rioting was going on in the streets. We put together a brief video to show those hours.
This will not be a simple case. She will need a ton of veterinary critical care, not to mention dental and all the fine tuning needed to bring her to a status that has her healthy enough to come to Daphneyland. Please join the team. Donate, Share, help spread the word. Stella deserves to be loved. We can all give her that chance.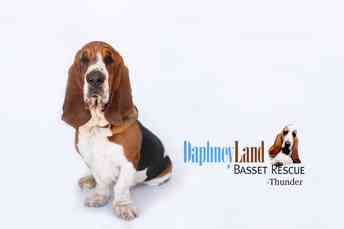 Daphneyland
About the Organization
Golden Empire Basset Rescue oversee's the Daphneyland programs wherein up to 70 basset hounds, mixes and a few bloodhounds daily are in need of training, socialization and ultimately adoptions.
6221 Shannon Valley Rd
Acton, CA 93510
United States
EIN: 320198167
---