Purr-fectly Fiesta 2018
San Antonio Humane Society
Please pick your very own square with a dollar amount to donate!
Please pick your very own square with a dollar amount to donate!

If you're in a hurry, just click the amount below you'd like to donate and we'll find you the best available square.
Show off your Feline's Festive Side and Support SAHS pets!
Fundraise for this Campaign
Campaign Details
Looking for the purr-fect opportunity to contribute towards the San Antonio Humane Society's mission to save thousands of cats and dogs each year AND show off your feline's festive side?
El Rey Fido XVI and the San Antonio Humane Society are hosting a Purr-fectly Fiesta feline photo contest to find a cat in our community who perfectly embodies the spirit of Fiesta! El Rey Fido XVI and the 2018 Royal Court offer the honorary title of King/Queen of the Kitty Cottage to the feline that shows the most Fiesta-themed creativity. Entry fee is $10 and all proceeds go back towards helping pets at the SAHS!
The photo contest ends: 04/19/2018
The Winning Feline will receive a most royal welcome:
Their Likeness featured on the 2019 Purr-fectly Fiesta Fiesta® Medal
An official photo shoot with renowned pet photographer, Renee Spade
Their feline portrait on display in our Cat Pavilion
The Official Title of Sovereign of the Kitty Cottage
A paw-somely cat-themed gift basket
Current King of the Kitty Cottage and 2017 Winner: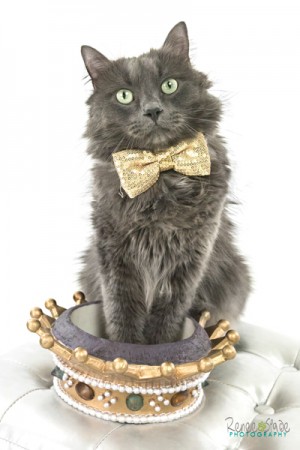 Enter Your Cat Today!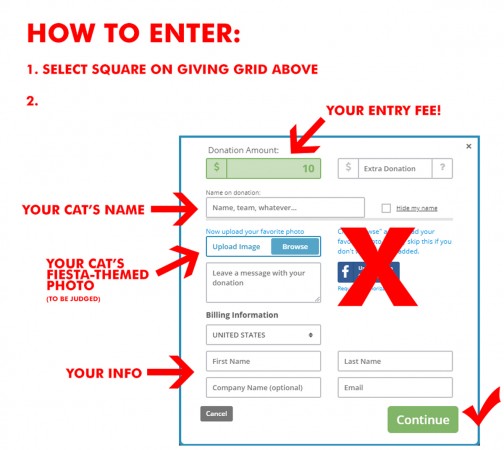 Rules:
Photo submissions should be clear, high-resolution photos.
All entries to be submitted by Thursday, April 19.
All submissions must include cat's name, owner's name, and contact information.
Photo submissions must be Fiesta-themed to be considered.
The winning photo will be chosen by El Rey Fido XVI and the 2018 Royal Court.
More about us:
The San Antonio Humane Society (SAHS) is a 501(c)(3) nonprofit, no-kill organization that has served Bexar County and its surrounding areas since 1952. Our mission is to protect and improve the lives of dogs and cats by providing shelter, care, adoption, rescue, spay/neuter services, and community education programs.
Every year, the SAHS shelters, medically treats, and rehabilitates approximately 5,000 animals. Many have been injured, abused, surrendered by their owners, or found as strays, and they remain in our care until adopted.
Through our community outreach and engagement efforts, including our summer and spring kids' camps, we remind the public of the importance of responsible pet ownership. This includes spay/neutering dogs and cats, microchipping, keeping up to date with vaccinations, and treating all animals humanely.
As a no-kill organization, the SAHS treats and cares for healthy pets and pets needing medical attention, reserving euthanasia only for untreatable animals. We are not affiliated with the Humane Society of the United States (HSUS) or the American Society for the Prevention of Cruelty to Animals (ASPCA) and do not receive regular financial support from them. We believe by donating local, our community can continue to help us further our mission to protect and improve the lives of dogs and cats.
About the organization
San Antonio Humane Society
4804 Fredericksburg Rd.
San Antonio, TX 78229
United States
---