Kids on the Range DayTri-County Sportsmen's League
---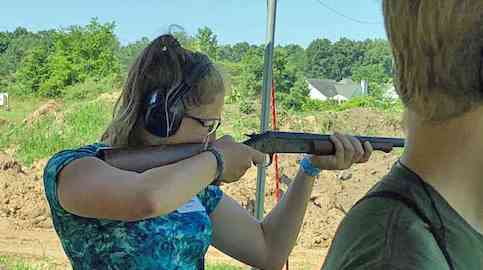 ---
After a two-year hiatus due to the pandemic, Tri-County Sportsmen's League in Saline, Michigan, is happy to announce that Kids on the Range Day (KORD) will return this summer – on Saturday, July 30. 
KORD is a half-day clinic for kids ages 8-18. Each kid will experience three ranges (selections based on age), always with one-on-one supervision by qualified adults. Ranges include: pistol, rifle, archery, turkey shoot, pin shoot, and large caliber. All ranges are controlled by qualified adults. Tri-County furnishes everything for the day, including ammo, firearms and bows, and ear and eye protection. We encourage parents to accompany their kids (as observers only) to share in the fun.
Originated in 2016, KORD is a way to introduce kids to the fun of shooting sports in a safe, supervised environment. Kids, of course, are the future of sport shooting, and we want to get them off on the right foot. We strive to strengthen our youth programs, and your support will go a long way toward meeting that goal.