Please pick your very own square with a dollar amount to donate!

If you're in a hurry, just click the amount below you'd like to donate and we'll find you the best available square.
Campaign Details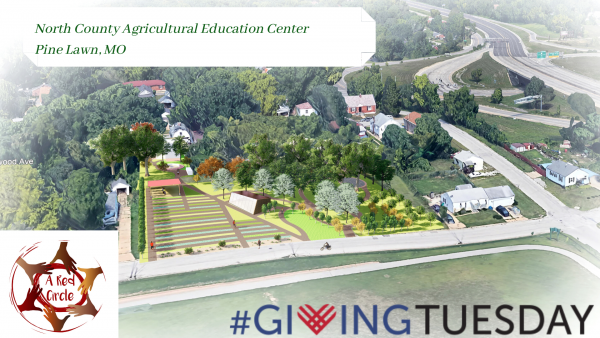 A Red Circle must raise $3,150 for a matching grant opportunity with the Missouri Department of Agriculture. The grant is for organizations addressing food insecurity in areas deemed by the USDA as food deserts. 
Our project, the North County Agricultural Education Center, will not only address food insecurity but, will create opportunities for students and community members to learn about growing good food and the STEM behind food, such as plant and soil health, pest control, organic gardening and more.
This project also speaks to the need for racial equity within North County's food system from growing, all the way to consuming. 
Please support this project with at least a $20 donation and by sharing with others who believe in the Good Food Movement. 
A Red Circle
About the Organization

UNITED STATES
---