2016 Black Cat Fundraiser
Feral Fixers
Campaign Details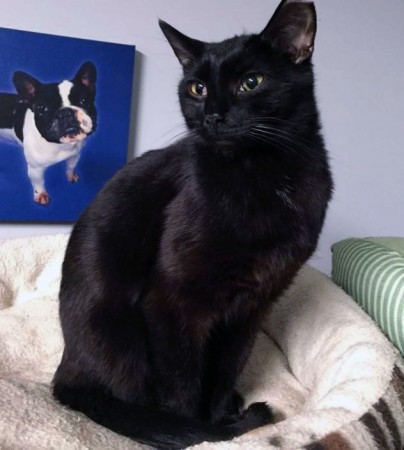 We've selected Henry as our spokescat for our #Giving Tuesday Black Cat Fundraiser.  One of the almost 2,000 black cats we have neutered in the last 9 years, he represents black cats very well!  We found out about him and his colony thru a chance encounter at the vet - his caretakers were overwhelmed - an elderly woman had his family in her garage  in Addison but didn't know where to turn - her caregiver was luckily at the vet at the same time as a Feral Fixers volunteer and the rest is history.  Henry made it clear early on that he had intentions of moving into a home and not returning to the outdoors.   Very comfortable at his foster - he gets along with the other cats and the resident dogs.  He'll come to greet visitors, playful but loves cuddling, too!.
We have TNR'd 231 black cats in Addison to date, a quarter of the 884 Addison cats we've done since our beginning. 
Our goal for this fundraiser is $6,000.  That would cover the cost of 133 ferals - just one average month of TNR and two-thirds the number of black cats (200) we have neutered this year so far!  We have been promised $3,000 from some of our most generous donors in matching funds, so $3,000 raised in this #GivingTuesday Fundraiser will make our goal!
Please contribute now and on Giving Tuesday to our Black Cat Fundraiser and help all the ferals!  A donation now is an investment in future TNR!  Help us to eliminate the overpopulation and euthanization of feral, stray and owned cats in DuPage County!
About the organization
Feral Fixers
PO Box 1416
Lombard, IL 60148
UNITED STATES
EIN: 13-4364615
---