Campaign Details
We hate asking in these challenging times but between the medical costs, the everyday costs of upkeep for the cats and kittens in our care and no adoptions, we are desperate to raise monies in our on-going rescue efforts.
This week alone, we took in two female adult cats that were dumped at two different feed sites. One of them is so beautiful and so sweet. Not fixed, not microchipped, approximately 2 years old and had to have her right eye removed as it had ruptured. The pain she must have been in for how long is anyone's guess, but she still is a real sweetheart and will be ready for adoption in a few weeks after she has healed.
The second female cat had kittens but her mammaries were drying up and we have no idea where the kittens are. It has happened before where someone scoops up the kittens and doesn't get mama spayed, dumps mama at a feed site and mama continues to have kittens.
In the past month, we've rescued two litters of kittens and TNR'd several feral cats.
We realize we can't save everyone, but the ones we do save, everything we have goes into them. We cannot do it alone and we need your help!
We just had two FIP kittens between the meds and the bloodwork was over $10,000 but both kittens are FIP Warriors and will go on to live great lives thanks to the new meds available.
As a 501(c)(3), any donation helps and is very much appreciated!
We are trying to make a difference and we definitely are. A few hundred cats are trapped, neutered and returned each year plus rescuing kittens from sites but it still is not enough and there are always more and more sites.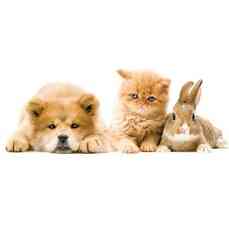 4 Paws Rescue Foundation
About the Organization
Animal rescue is an ongoing effort! All of our cats and kittens have been rescued from the streets. We trap, neuter and return (TNR) feral cats to help keep the colonies under control. The kittens are rescued, socialized and put up for adoption. We trap a couple of hundred cats each year plus rescue kittens. As a 501(c)(3) non-profit organization, we rely on donations and all donations are tax deductible and greatly appreciated. 4prf.org
26500 Agoura Road, #309
Calabasas, CA 91302
UNITED STATES
EIN: 80-0431571
---